First in the World ! "Terahertz spectroscopy x AI" Opens A Door To The "Future of Liquid Analysis".
FEMTO Deployments Inc (FDI : President: Akira Watanabe, Okayama Univ. Incubator No. 213, 1-1-1 Tsushimanaka, Kita-ku, Okayama-shi, Okayama Prefecture), a solution company that accelerates DX of liquid state information by the technology that captures "inter-molecular interaction state" of liquid by using THz (Tera Hertz) wave, has started high-volume production and sales of the " THz Spectroscopy Liquid Analyzer (Product Name: MiMoi 【mimoi】)", an innovative measurement device and a key device of the MiMoi SYSTEM™ product line-up which includes the THz Spectroscopic Liquid Analyzer, the Analysis Engine by Using AI and the Inter-Molecular State Data Base for liquid.
FDI's THz Spectroscopic Liquid Analyzer is the state-of-the-art device that enables the digitization of liquid state information. Until now, it was difficult to quantify the "inter-molecular interaction state of liquid" and was estimated by measuring constituents' molecular weight that make up liquid. FDI has succeeded in digitizing the inter-molecular state of various liquid and in extracting the features of liquid that could not be measured so far, by using AI ("Complex System Science"). This makes it possible to provide new options for solving problems in R&D, manufacturing, and quality control that deal with liquid, and hence, it is able to achieve highly productive results such as in reduction of development costs and in improvement of yield. In addition, as a solution service business, we provide consulting by our liquid analysis experts who are familiar with various liquids handled in each industry.
The examples of the inter-molecular state of various liquids that can be measured only by "THz x AI" are as follows:
Distribution of surfactant and colloidal liquids
Non-uniformity of concentration
Change in associated state in liquids
Inter-lot gap other than chemical component ratio and level of impurity
Dispersibility by raw-material manufacturers
Separation and degree of mixing changes over time
Difference in liquid performance due to temperature history difference
Degree of deterioration of liquid performance
Etc.
The features of the products that will be mass-produced this time are: Instantaneous, Non-Destructive, Non-Contact, Non-Invasive, and can be used highly effectively in the following cases:
R & D; AI-based design support for new solutions, synthesis of new solutions.
Manufacturing; Instant prediction of defects by AI and real-time liquid state information display.
Quality control; AI-based cause tracking and analysis of end-user complaints.
Digitization of the sensibilities of skilled workers from the liquid finished by them.
Advantest Co., Ltd., which boasts the world's top share in semiconductor testing equipment, is appointed for manufacturing the "MiMoi". Advantest has a track record of introducing various measurement and inspection equipment, and is the best partner in delivering the FDI products to the world market as a OEM manufacturing partner.
MiMoi System: THz Spectroscopic Liquid Analyzer System
| Product name | Feature |
| --- | --- |
| MiMoi | THz Spectroscopy Liquid Analyzer |
| MiMoi Analysis | Liquid's Inter-molecular Interaction Analyzer |
| MiMoi Cloud | AI-Based Comprehensive Liquid State Analyzer |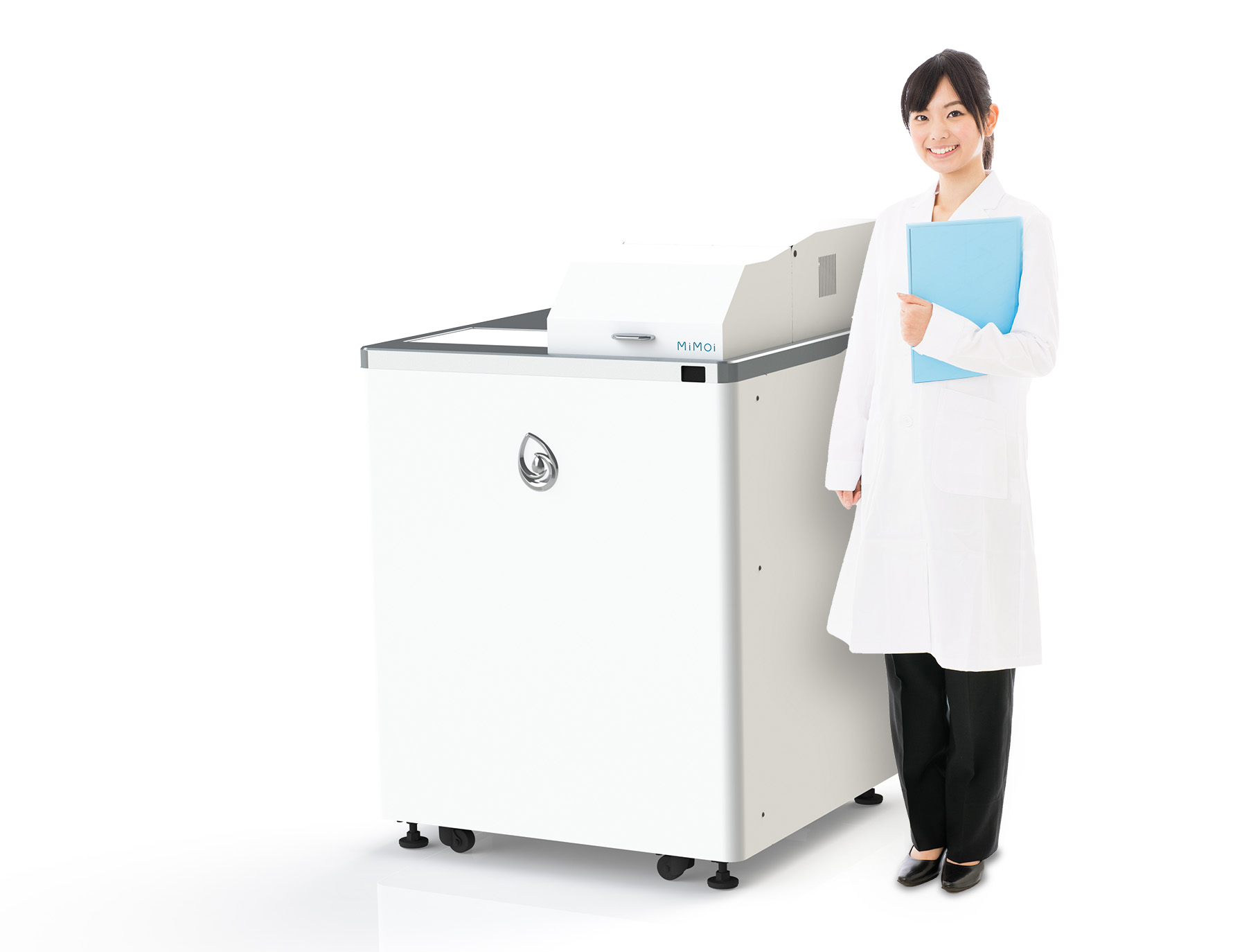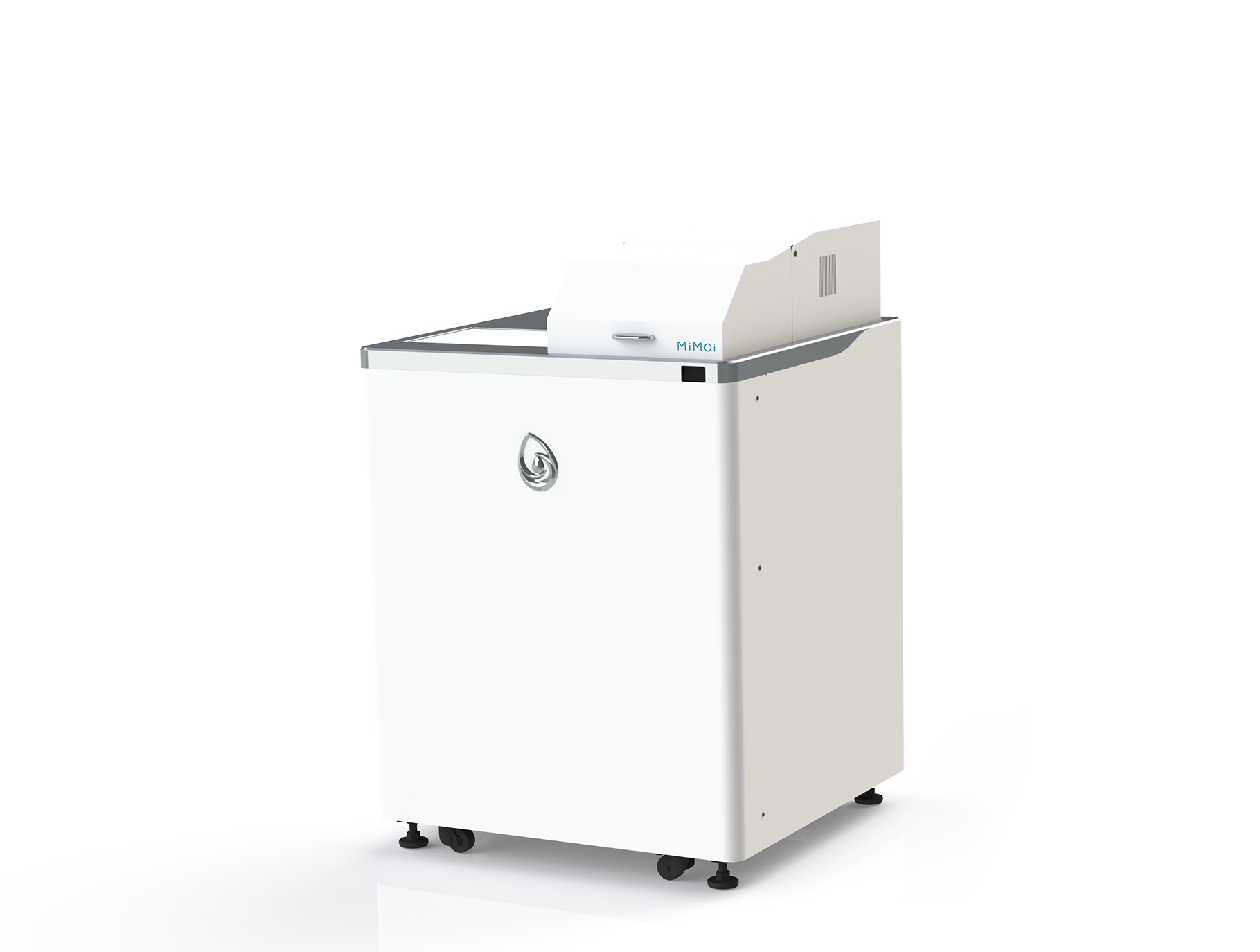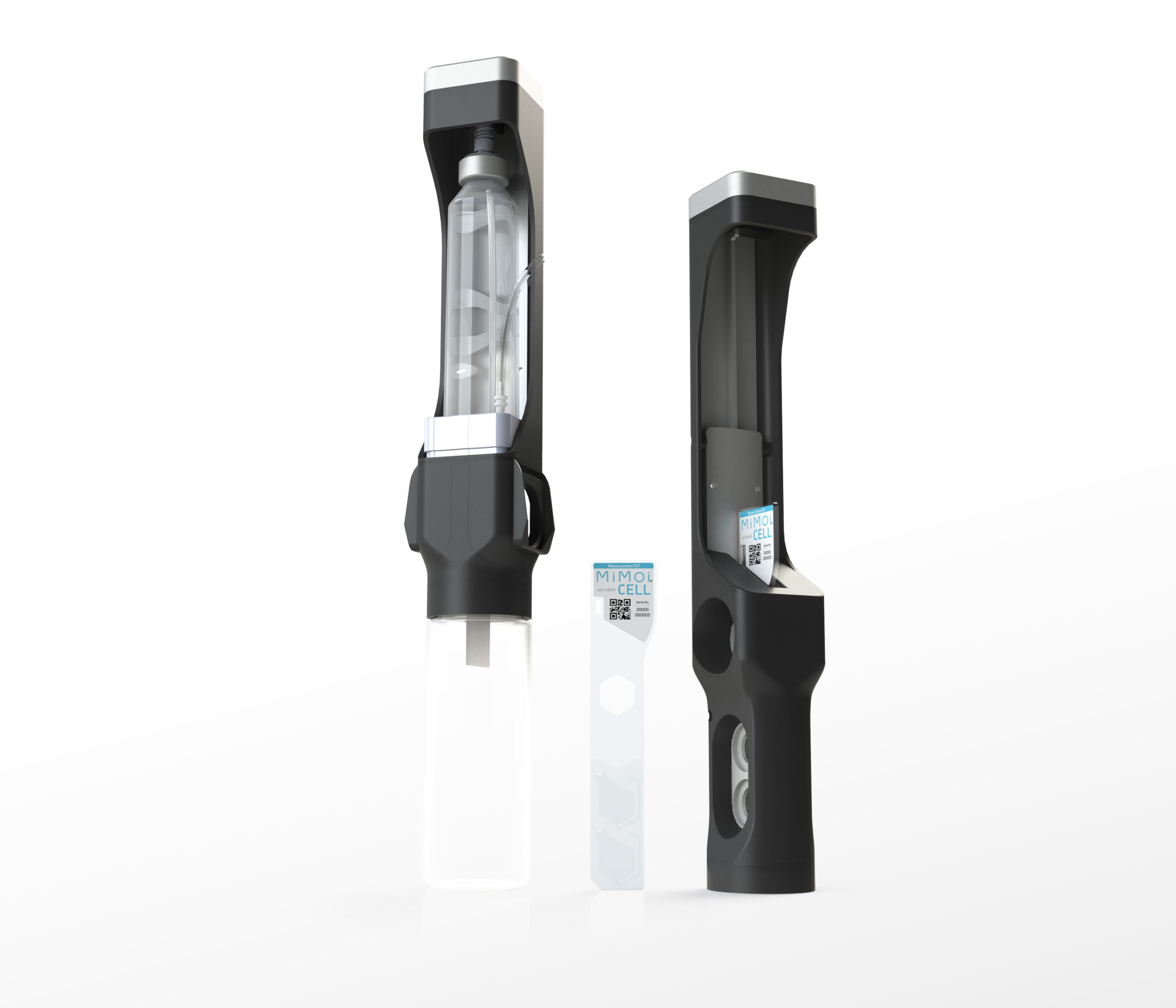 Our Future Vision:
In the industrial field, we will raise "Japan's high quality" to the higher stage by achieving "true" traceability of liquid state through DX of liquid state information. In the end, it will improve quality of liquid products and yield of secondary products significantly, and will accelerate development of cutting-edge DDS.
Furthermore, in the field of human health, we will help monitoring human health to improve QOL by capturing pre-illness states by integrating an integrated and miniaturized THz Analyzer into smartphones and toilet equipment, etc. We utilize accumulated Big Data for the human health management as well.
FDI propels usage of the world's first state-of-the-art liquid state analyzer system originating
from Japan and will create a bright future for liquid state analysis.